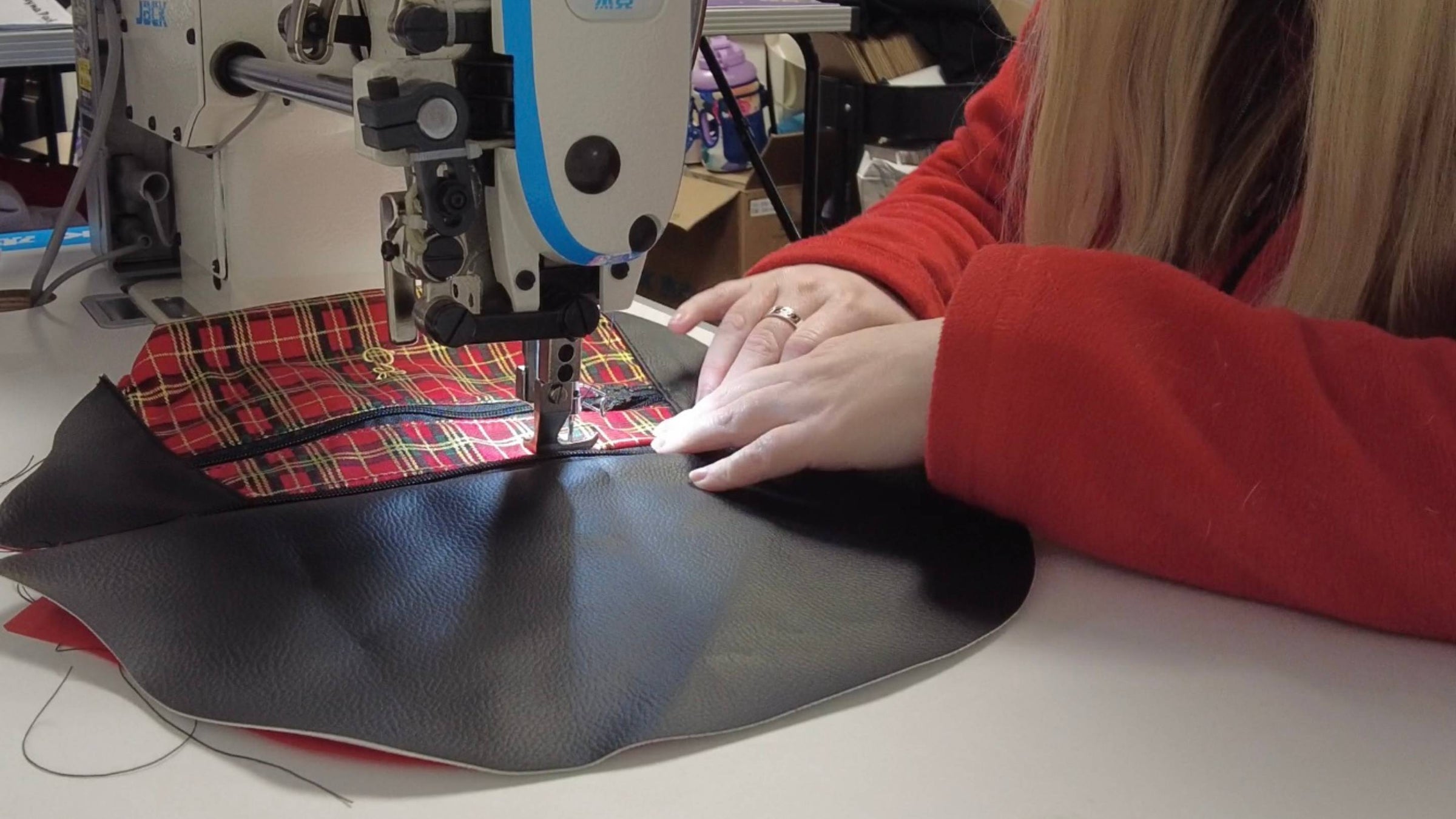 how it all began.....
Emma Easter Handcrafted is a brand born out of passion, perseverance, and a deep love for all things handmade. The story began in 2019, just before the pandemic brought the world to a halt and changed everything I knew. Not exactly the best time to start a business, but despite the challenges, I soldiered on, driven by my unwavering commitment to my craft and my belief in the power of all things made in the UK.

Thankfully my dedication and hard work have not gone unnoticed. I am proud to be an award-winning business, having been recognised by the likes of Theo Paphitis and the late Jacqueline Gold CBE. I was also thrilled when I was named one of Wales Online's 35 Under 35 Women to Watch in 2020.

I work from a small solar-powered studio in the Rhondda Valleys, South Wales. I am a proud dog mam to a 10-year-old Labrador who is spoilt rotten. When I'm not working, I love cycling and often watch and volunteer at local cycling events. I also enjoy Formula 1, Star Trek, and True Crime.

I honestly believe that fashion and accessories should be both beautiful and sustainable. I'm proud to create products made in Wales and support small businesses and local communities. I hope you will join me on my journey and become a part of our story.
Behind the Name
Whilst I trade as Emma Easter Handcrafted the business's legal name is Easterkins Ltd, which is more than just a brand name – it has a special meaning behind it. It all started because I wanted to create a brand that paid tribute to my fun and unusual surname as well as a nod to my fantastic family.
The first part of the name, "Easter," is pretty easy to work out with it being my surname. But it's also a nod to the season of new beginnings and fresh starts, a time when the world awakens from its winter slumber and bursts forth with new life. After all, Easterkins came to be after a particularly turbulent few years in Emma's life. 
The second part of the name, "kins," is a term of endearment often used to refer to loved ones or close friends.
Put together, Easterkins and Emma Easter Handcrafted represents a small business that is rooted in tradition and family values, but also forward-thinking and innovative. It's a name that reflects my commitment to creating high-quality, products that are made with love and care right here in the Rhondda Valleys.